About WIPTTE
In the past few years, pen and touch enabled tablet computers have been changing the face of education. Since 2006, The Workshop on the Impact of Pen and Touch Technology in Education (WIPTTE) has been part of making this revolution happen by bringing together educators and students, researchers, developers, manufacturers and decision makers to look at and experience the current and coming state of the art around these technologies. WIPTTE is unique in bringing such a diverse group together to interact and share research, experiences tools, lessons learned and ideas for future directions.
We are in perhaps the most exciting and demanding era of education change. These changes include entirely new interfaces for expression and communication; pen and touch computing are among these new interfaces. WIPTTE 2015 will feature applications and research that are integral to realizing the promisig and often extraordinary advances in learn and education.
Applications of ink-based computing -- such as those from current tablet and surface computing devices -- have demonstrated several advantages over traditional keyboard/mouse interfaces for promoting student learning and effective educational practice. These applications motivate a new landscape for such interfaces to alter the use of technology for enabling effective collaboration and learning experiences. WIPTTE 2015 provides an excellent opportunity to present and share innovative applications and research. The conference is intended to leverage a shared passion for the potential educational use of pen and touch-based computing, such that educators and researchers alike may benefit from and contribute to new emerging interfaces.
WIPPTE will include a diverse set of enriching experiences including academic and practicum talks and tutorials, research tours, grant and networking breakout sessions, and social events. WIPTTE 2015 will be held in in Redmond, WA on the Microsoft Campus.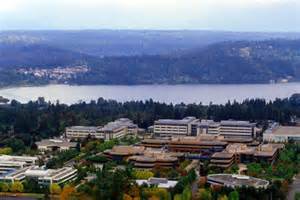 The beauty of WIPTTE is in the multicontextual diversity of the attendees. As opposed to standard conferences that focus on a single type of clientele, WIPTTE has a wide variety of participants that bring an array of different types know knowledge together. Past attendees include:
Professors, Grad Researchers, Academic Deans, PhD Students, Librarian Academic Technology, Educational Technologists, Associate Deans, IT Directors, Instructional Technologists, Help Desk Directors
Middle and High School Students, Lower School Tech Facilitators, Ed Tech Facilitator/Math Teacher, Teacher/Languages Dept. Cochair, Director of the Upper School, K-12
Teachers, Director of Technology & Library Services, Math Department Chair, Math Science Resource Center Director
Scientists, Project Coordinators, Senior Engineers, Sales Director, IT Managers, Research Software Design Engineers,Editor, Client Executive, Technology Analysts, Systems Engineers
Conference Organizers
Chair
Mark Payton
Director of Technology
Whitfield School
Site Chair
Jonathan Grudin
Principal Researcher
Microsoft
Program Committee
Aaron Adler
Scientist
BBN Technologies
617-873-3517
aadler@bbn.com
Sponsor Chair
Jane Dong
Professor, Department of Eletrical and Computer Engineering
College of Engineering
California State University, Los Angeles
High School Co-Chair
Cassandra Oduola
Doctoral Researcher
Sketch Recognition Lab
Department of Computer Science & Engineering
Texas A&M University
High School Co-Chair
Stephanie Valentine
Doctoral Researcher
Sketch Recognition Lab
Department of Computer Science & Engineering
Texas A&M University
Webmaster
Paul Taele
Doctoral Researcher
Sketch Recognition Lab
Department of Computer Science & Engineering
Texas A&M University
Ex Officio (Former Chair)
Eric Hamilton
Professor
Joint Appointment in Mathematics
Graduate School of Education and Psychology
Pepperdine University
Ex Officio (Former Chair)
Tracy A. Hammond
Associate Professor, Department of Computer Science & Engineering
Director, Sketch Recognition Laboratory
Dwight Look College of Engineering
Texas A&M University
Ex Officio (Former Chair)
Joseph Tront
Professor of Electrical & Computer Engineering
359 Durham Hall
Virginia Tech
Blacksburg, VA 24061-0111
Voice: 540-231-5067
Fax: 540-231-3362